So you probably didn't know this but right now the Women's Football League (yes, tackle) is already in mid-season. I have never laughed so hard but my friends and I have found the most oustanding players from this league. Wisely, a lot of the teams left out key information like weight, position, and a picture. Enjoy, and have a box of tissues ready to wipe the tears away. Click on each picture to view the player's full/detailed profile:
#4 - Gayle 'GoGo' Dilla - DC Divas
- Pos: DL
I personally LOVE the nickname. How many 46 year-old women weighing 170+ pounds do you know nicknamed 'Go-Go'? She also gets kudos for posing as a Center when she is listed a defensive lineman.
#3 - Karen Swinnerton - Phi Vipers
- Pos: Unlisted (Taco Bell drive-thru)
I didn't know players could have FUPAs.
#2 - Deborah Balkcom - Phi Vipers
- Pos: Unlisted (Nursing home)
Over/under 50 years old? Under you say? Incorrect!
#1 - Carolyn Few - Baltimore Nighthawks
- Pos: WR
Check out the weight and then the position this lady plays. Unfortunately, there is no picture in Carolyn's profile so I substituted in one for the first result back from google images for 300 lb woman. Being a WR, do you think she can run the 40 in under 6 minutes?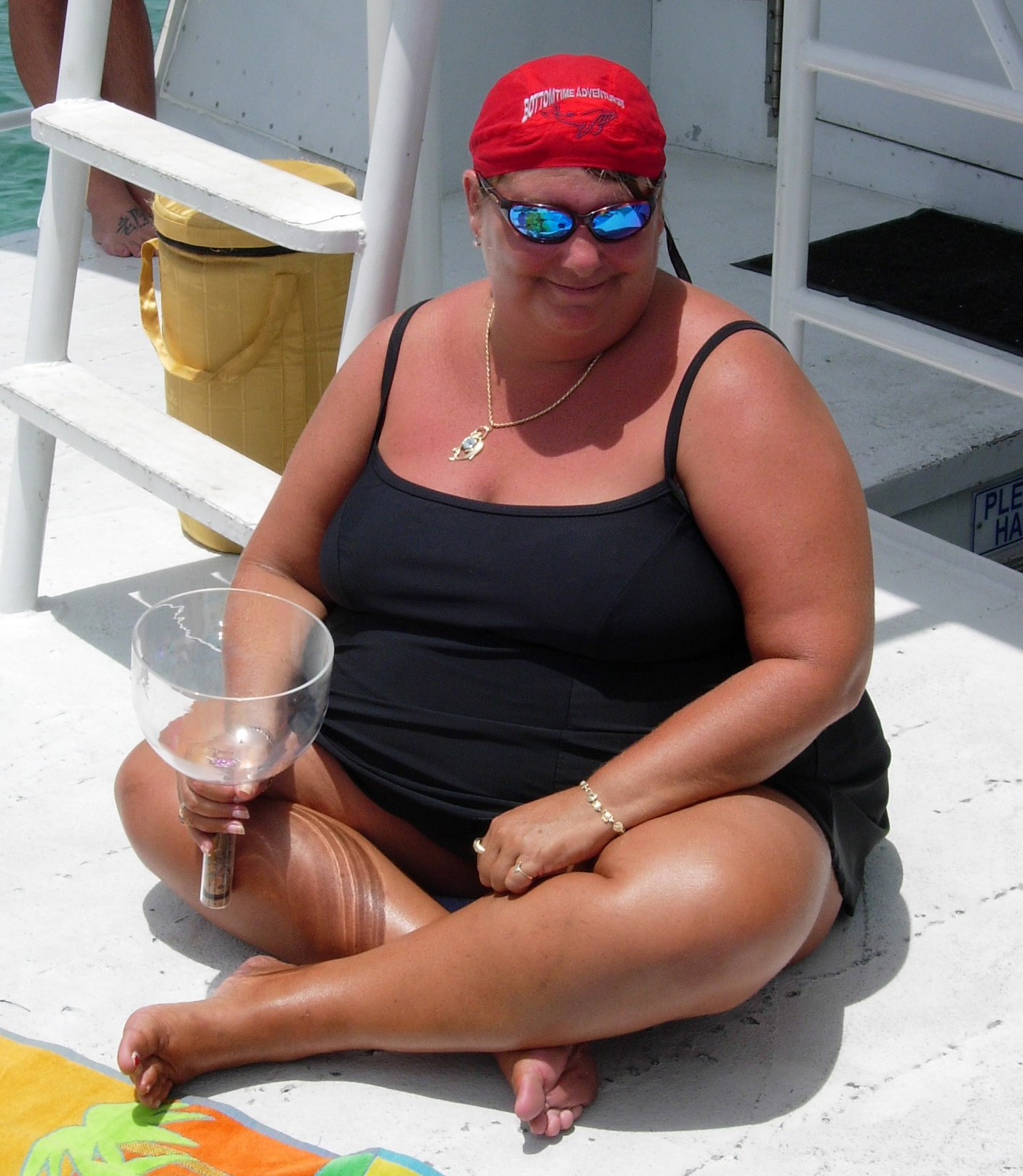 OK, so now that we have had a laugh, it's time for our rankings for
HOTTEST
IWFL players. I could only find 2 in the entire league, so with no further ado:
.....
#2 - Sarah Beauchamp - Pittsburgh Passion
- DB
#1 - Kate Sullivan - Pittsburgh Passion
- TE (indeed)