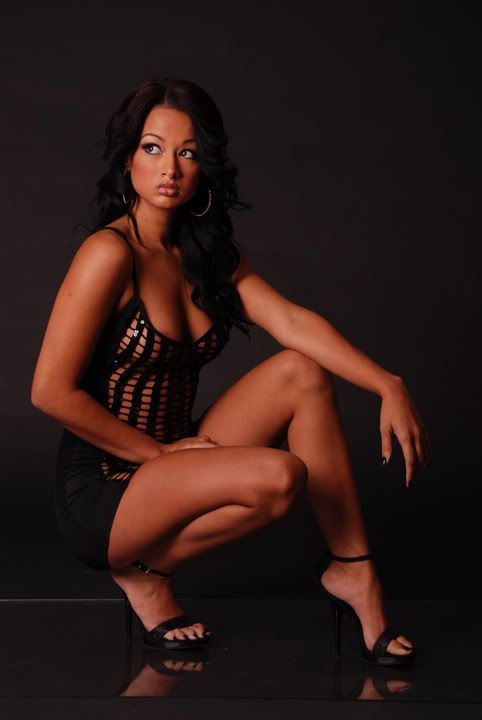 So Ahern sources have found some dirt on DeShawn. I guess his original baby mamma is preggers again, but here is his current club-hopping ho, "Draya," who has been linked to Kenyon Martin, Fabulous, and myself back in '96 (it was during the And-1 tour in Compton...we were drunk).
Anyway, if this picture isn't doing it for ya, here's her myspace page which is borderline nsfw...although you can't see anything in her bubble bath pics. She is clearly a club rat that goes for high profile playaz and neither her nor the playaz seem to care. So many of our parents met the same way I'm sure.
*** So it's obviously a slow day today besides Marbury being out for the year. It's a contract year next year for him and he's due to make $21 mil. Heal up and make a run. Incredible right? Any chance he gets over $8 mil after next year?