It's no secret. The Redskins sold the farm this year to move up and draft Robert Griffin, and it's also no secret that he is now the prime component of our offense. Another well known fact is that our offensive line has been... Shaky, at best. There are things which our Coaching Staff can do to alleviate some of the Offensive Lines responsibility; such as effectively running the football to optimize play action, moving the pocket to utilize RGIII's athleticism, and having a strong screen game to keep defenders honest. Ultimately though, there are going to be times when the offensive line will have to go mano a mano with a horde of wild beasts who desire to get to our quarterback more then iH8Dallas. A scary thought indeed.
The projected 2012 'Hogs' are a collaboration of scrap-heap players, an unwanted center from Baltimore, a Yoga specialist with chronic hip issues and an athletic freak who hasn't lived up to his billing as the 4th overall pick. Now that is an overly pessimistic view, but to be honest with you I'm just bitter. Bitter, because I believed that things might actually shake out well for us on the offensive line (it has to at some point right? Laws of averages and all that jazz...)
I believed that Trent Williams, would compound the strong on-field finish and become a dominant tackle. I still believe that, and there is only positive news coming out of camp which is a great bonus to our Line.
Lichtensteiger was the biggest question mark for me, purely because due to the severity of his injury. Alarm bells started to ring for me after dropping down to 284, which seems extremely light for a Lineman. Another minor surgery now has him missing the pre-season. As much as I like Licht as a player and want him starting at Left Guard for us, these two factors just make him too unreliable for me and although it pains me to write this, unless the health of his knee improves I think he's done.
I believed that Will Montgomery would come in and give us another solid year at Center. I know he's not and probably will never be an All-Pro, but you can do a hell of a lot worse. I still believe.
Chris Chester didn't have a great opening season in Washington, but he did improve as the year went along which is a trend that I hope continues into this year. Unless he shows improvement, I don't think we can rely on him to be anything more then average.

I wasn't expecting too much from Jammal Brown, but for some strange reason I figured that the hard work and Yoga may have had a positive effect and he might actually be healthy. More fool me...
We can see that Licht' and Brown can't be relied on which means having to put faith in unproven or proven to be ineffective players at LG and RT, this truly scares the crap out of me. NFL defenses have an emphasis on pressuring the Quarterback and even the best O-Lines concede pressure. Part of playing QB is dealing with that pressure. It's something which Elite players can do and something that Robert Griffin is going to have to learn. The scary part of it all is that consistent pressure can really mess up a young Quarterbacks development and confidence (See Blaine Gabbert.)
I don't think Robert Griffin is going to tap-dance in the pocket, as he did show in college (playing behind a mediocre line) that he was willing to step up into pressure and deliver the ball. This however presents a major risk of it's own, which is exposing himself to more hits. Griffin is a tough and competitive dude and there's no doubt that he can take a hit, however there were times in college where he got dinged up and he still has to prove that he can endure a 16 game season against some of the best athletes in the world.
There are also reports about Bobby holding the ball for too long at Training Camp. It's not something I'm reading into too much at the moment, but it is DEFINITELY something I will be watching on Thursday. If this trait carries over into a game, he's going to be in for a rough season.
I do think the Front Office could have done more to fortify the Offensive Line, but they haven't done a terrible job if you consider their starting point and limited resources. We do however have some options at LG and RT (however shoddy some of them might be);
LG:
Maurice Hurt: You have to give Pile Moving Mo' props for coming off the practice squad and putting in a solid shift. He did however struggle big time in pass-protection and while I may have enjoyed watching Defensive Tackles charging at Rex Grossman, I don't have enough Valium to watch that happening to Griffin. Hopefully he has improved from last year, otherwise I would be seriously concerned about him being our starter.
Josh LeRibeus: Despite not playing a snap, he has been heralded as the second Russ Grim. If that happens we won't need RG3, we'll just keep running to the left... Back on Earth though, LeRib figures to be a future starter on our offensive line. He's one to watch during the pre-season, hopefully he will show signs of being able to contribute early. You're guess is as good as mine as to how well he plays and how he fits our offense.
Adam Gettis: Gettis is the sleeper, but needs to have a lights out couple of weeks to claim the starting spot. He is smaller but more athletic then the other two and plays with better technique. As with LeRibeus, he is an unknown quantity at this point.
RT:
Tyler Polumbus: A picture speaks a thousand words.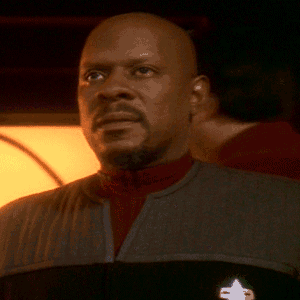 Willie Smith: I had high hopes for the Fresh Prince this year, he started the last four games at LT and faced three of the premier Defensive Ends in the league (Jared Allen, Jason Pierre-Paul and Trent Cole) he struggled, as you'd expect him to but he did show flashes of starting caliber. Check out UkRedskin's breakdown on him here. I had hoped he would make a strong push for the RT position, but so far he hasn't stood out and he's missed time with a minor knee injury.
Tom Compton: I think Compton is going to need more time to work on his technique and adjust to the level of competition, but due to the lack of a decent option ahead of him there's no reason why he can't climb the depth chart. We don't know what we're getting from him yet, so there could be a nice surprise (then again, there probably wont be).
Without seeing some of these guys in a game situation, it's hard to say who provides a better option. I'm really looking forward to seeing the three Rookie Amigos in the pre--season and how they fit into our offense. I'm also keeping my fingers crossed for improvement from our second year players. We only have until Thursday to wait until we can really get a good feel for what sort of state our Offensive Line is in, against a vastly improved Buffalo Bills Defensive Line... Let's hope we don't see a repeat of last seasons 10 sack performance.
I will leave you all with this question though... Will Robert Griffin miss any playing time due to injuries next year?