Now that the 2011 NFL Draft is done, the entire league is back on hold in a stagnating pattern as the lock out resumes.

Despite the fact the Redskins worked 12 picks out of the draft, there are still positions to upgrade and fill on the roster. Some of these roster spots can be filled with undrafted players.

Many players go undrafted these days because the NFL only has seven rounds to pick from these days. Yet, even with the days where drafts went 20 rounds deep, the Pro Football Hall of Fame has several inductees who were never drafted.

Here are five players that went undrafted and could still possibly help the Redskins out in 2011.


Willie Smith, Offensive Tackle, East Carolina



A good athlete who started out on defense in college, Smith is 6'5" 310. His team was run-oriented in the beginning of his career, then went pass-crazy in his last season.

Smith can mash, and he did show promise in pass protection. He also plays with a nasty streak, which should further the Redskins interest in him.

He needs work, but Smith is a guy who could play guard or tackle for many years. Even if he's no more than a reserve, Smith offers Washington needed depth.







John Graves, Defensive Lineman, Virginia Tech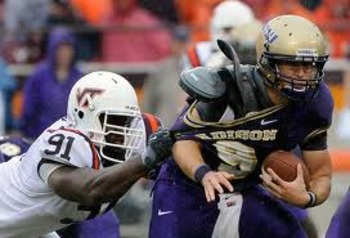 Graves is a hard worker and a plus to have in a locker room. He is a run stuffer but, at 6'3" 286, he could use more bulk. Yet he has the frame to hold it.

He isn't much of a pass rusher, and a project. It will not hurt bringing him in camp and see if he can stick on special teams and develop.





Mark Herzlich, Linebacker, Boston College



It was a bit a shocker this kid went undrafted. A cancer survivor, he was one of the top collegiate linebackers before being sidelined to fight cancer.

He is a leader who works as hard as he can every play. He can run well enough to cover tight ends and running backs in the pass as well.

Though his return to football as a senior saw a decline in production, there is no doubt Herzlich is working out every day to get back to where he once was. While he might need some refinement on his tackling technique, the kid has good burst and closes out plays with fire.

The Skins are terribly thin at linebacker, so calling this kid the moment the lock out ends should be a priority. His best position may be inside linebacker, though he has the athleticism and versatility to line up on the outside as well.

The quality depth Herzlich could provide immediately should be reason enough.






Kyle Forbath, Kicker, UCLA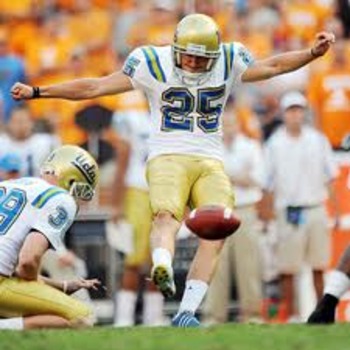 Graham Gano was too inconsistent in 2010, so getting competition in camp is a must. The 2009 Lou Groza Award winner, his leg converted 10 of 13 kicks over 50 yards in his career.

His career field goal percentage was 84.1, something the Redskins could use big time.






Chas Henry, Punter, Florida University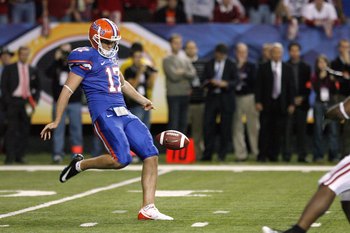 It seems like the Redskins haven't had a great punter since the days of Mike Bragg. Henry, who never had a punt blocked in college, can also kick off.

He won the Ray Guy Award in 2010 and has a propensity of dropping punts inside of the 20-yard line with 68 of 165 career punts having done so.

Henry is certainly a guy Washington should bring into camp for a tryout.




Others To Consider :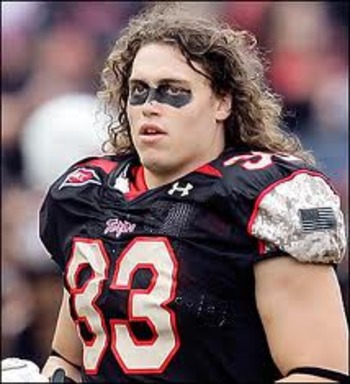 Why not bring in a few running backs into camp. Wisconsin's John Clay and Virginia Tech's Darren Evans went undrafted, but both run hard between the tackles and can block.

They might not make the team, but both have the ability to beat sixth-round pick Evan Royster out for a job.



Bringing in a ton of linebackers would be smart. They only need to look a few miles up the road to ask Maryland Terrapins Alex Wujciak or Adrian Moten to try out.

Moten would be the type to help on special teams, and he is smart with good leadership abilities. He might add depth at outside linebacker also.

Wujciak was a tackling machine in college, racking up 381 on his career. While the knock on him is a lack of athleticism, he was always around the ball for the Terps.

He is an inside linebacker who might help the team for two downs before coming out on pass plays. Think Neil Olkewicz.



Yet there are also two other linebackers to consider. Scott Lutris started all four years for the Connecticut Huskies and had 341 tackles despite missing time because of injuries.

He is a type of player who could be a starter as a strong side linebacker because he is smart and is always around the ball. Lutris needs to improve his pass coverage ability, but he does have enough speed to cover a tight end or running back.

It seems his injury history kept him undrafted, so the Redskins should try to bring him into camp.



Many scouts liked the hard-nosed run stopping ability of Central Michigan University's Nick Bellore. While he isn't fast or athletic, Bellore never quits on a play and excels at stopping the run.

Some scouts had him a mid-round prospect, so it wouldn't hurt Washington to bring him into camp.